THE METHOD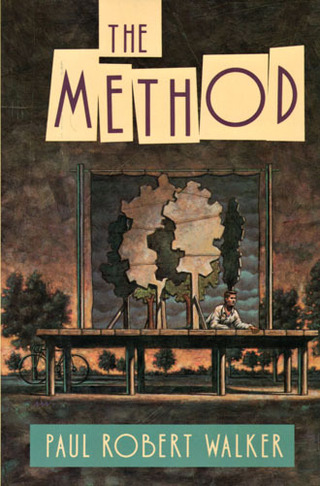 Harcourt • (hc) 1990 • (pb) 1996
(hc) ISBN 0-15-200528-5 • (OSI)
(pb) ISBN 0-15-201260-5 • (OSI)
Ages 12 and up

Included in Best Books for Senior High Readers (R.R. Bowker, 1991)

Nominated for the Young Adult Library Services Association 1997 Popular Paperbacks List, Lesbian/Gay Tales

Booklist, August 1990
Albie's one of the select few chosen for the school's intensive summer drama group—but at 15 he's well over six feet tall, and he feels like a thin geek when he's trying to play Hamlet on stage or engaging in his first hot, bumbling encounters with girls. . . . Albie's a funny protagonist, both innocent and mean, as he copes with friendship, love, lust, and failure.

School Library Journal, June 1990
In this coming-of-age novel, Walker presents a new twist. His main characters are excellent students who are dedicated to acting. Albie is a believable teen; he has all the normal problems and temptations of his age group: drinking, petting, parent pressures, peer problems. He must learn to deal with friends and adults who are not what they seem and accept them for what they are. His problems with girls are especially on target. . . . Walker's style and characterization will appeal to readers.

The Kirkus Reviews, May 15, 1990
It's not always easy to find sympathy for Albie—like many 15-year-olds, he brings trouble on himself with a blend of insensitivity and awkwardness—but he is a believable character who manages to learn from his painfully realistic mistakes....A pungent, unsentimental picture of an immature but talented boy at a pivotal time.