WHO INVENTED THE GAME?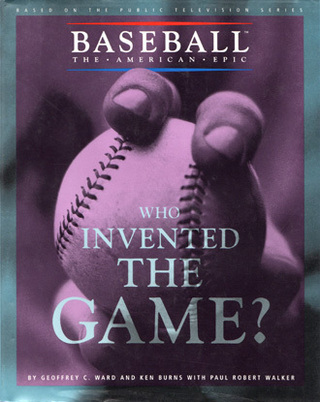 Written with Geoffrey C. Ward and Ken Burns
Alfred A. Knopf • 1994 • (OP)
ISBN 0-679-86750-3 • 80 pages • Ages 8 and up
• Based on the Public Television Series BASEBALL: The American Epic
• NCSS-CBC Notable Children's Trade Book in the Field of Social Studies

San Diego Union-Tribune, October 2, 1994
. . . a small masterpiece . . . condenses five generations of the national pastime into 80 pages, dispensing of the title question in the first two.
A graceful writer, Walker moves seamlessly from the 1845 Knickerbockers to the Black Sox scandal to the new Dodgers stadium in Los Angeles; from Candy Cummings to Ty Cobb to Babe Ruth to Satchel Paige to Roger Maris. The book tracks Burns' documentary inning by inning, providing a look at baseball without whitewash or excess glorification. Yes, it was grand, but it was also sordid and racist and sometimes corrupt.